Guilt-free wholesale meat direct from the farm
ETHICALLY FARMED AND 100% New Zealand
Premium, Wholesale New Zealand Beef, Lamb & Pork
ENJOY ALL THE TASTES OF HOME
We care about each and every step of our meat production – that's why our farmers strive for best practices that adopt regenerative principles. We're custodians of the land, raising grass-fed beef and lamb without any chemical or antibiotics residues. Our butchers expertly carve the finest cuts and we deliver it ourselves to minimise handling. Wholesale or retail, from paddock to plate we love supplying New Zealanders with nutritionally rich meat products every day.
–  Lyndon & Brian Everton
With full control over our supply chain, from farm to table, we believe in holistic food systems that look after our earth, our water, our animals and our health

CONSCIOUSLY FARMED
AND BETTER FOR YOU

GUILT-FREE MEAT REARED IN NATURAL,
LOW STRESS ENVIRONMENTS

PROTECTING SOILS, WATER
AND THE WIDER ENVIRONMENT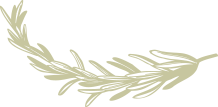 You don't have to go vegan to live sustainably
BETTER FARMING MEANS BETTER FOOD
We consider ourselves custodians of the land, which is why we have fenced off wetlands, have a regular native tree regeneration plan and set up a forestry plantation to offset our wider business carbon footprint.
We farm and produce 4 award-winning brands
OUR TEAM ARE READY TO TALK TO YOU
With our own livestock buyers, nursery farms, processing plants, refrigerated delivery vehicles and dedicated sales teams we are uniquely able to respond to our customers' needs.
–  Lyndon & Brian Everton