Unrivalled quality and consistency
With a rich heritage and recognised worldwide for its natural flavour, tenderness and succulence, Hereford Prime Beef is a meat lovers favourite.
Born from a traditional breed of English cattle, Hereford are known for their docile nature and pleasure to farm. Their easy-going character is what makes Hereford Prime beef tender and full of flavour.

Means animals are happily raised low stress environments

Our hereford prime is guilt-free protein you can trust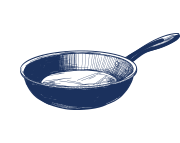 chefs and foodies love the consistency of hereford prime
Fillet, Sirloin, Rump and Scotch
Cabernet Foods is proudly one of the only licenced suppliers of Hereford Prime Beef in New Zealand. Supplying our award-winning product to restaurants and premium meat retailers across New Zealand and abroad.
Bearing The Mark Of Quality
Hereford Prime cattle are reared outside all year round and are aged for 18-24 months on pastures and forage crops abundant in nutrients.
Only Hereford that have been raised in a low stress environment and display a PH below 5.8 can qualify to be sold as Hereford Prime.
Each Hereford Prime carcass is carefully selected and graded with a score for quality, colour, texture, marbling and size, and must meet stringent standards to qualify to be sold as Hereford Prime Beef. This ensures a premium quality product with a seal of approval from the experts.