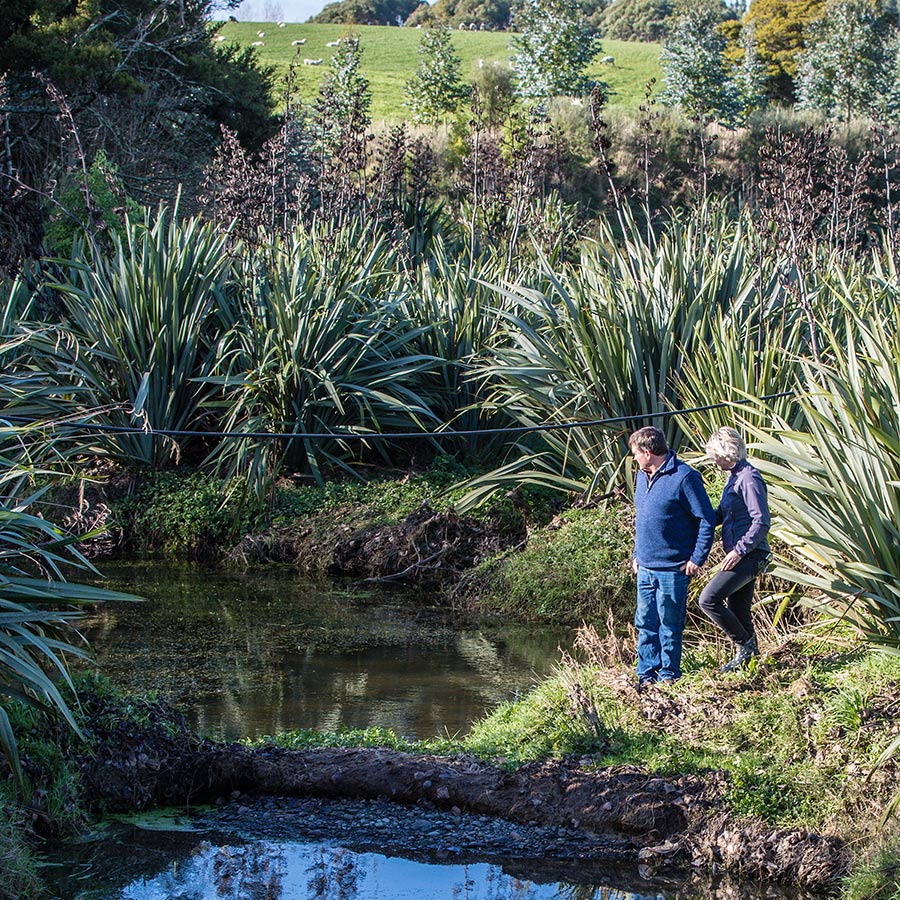 Keeping our waterways clean and healthy
Taking care of our waterways is vital for ensuring future generations can enjoy fresh healthy water. As custodians of the land we play an important role in protecting our waterways, seeing the land thrive with birdlife, native aquatic species and preserving fresh water.
–  Lyndon & Brian Everton
How we protect our waterways
All waterways on our farms are fenced for protection from livestock
We have fencing around natural wetland areas
We introduced a native and wetland species replanting programme
We planted native trees in areas prone to erosion
Regular testing and monitoring of soils and waterways by independent environmental laboratories in New Zealand
No irrigation is used on our farms
We use waterless processing techniques for lamb and mutton
water usage and climate change
We keep our farm lands nourished without the use of irrigation. Instead our pastures are grown from deep rooted species such as Lucerne and Chicory, which extract moisture from deeper soil layers, providing greater sustenance for livestock during dry periods. Our sheep meat processing methods remove the need for water.
We also support water conservation projects that are focused on ensuring future generations have access to clean water. For example we contribute towards the Wairarapa Water Scheme, a development designed to secure the area's water infrastructure and reduce the impact of climate change.