Superb lamb that melts in your mouth
Sweet, tender and full of natural flavour. Cold Stream Pure Lamb is our signature brand, grown and processed in the beautiful foothills of the Tararua Ranges in the Wairarapa. A region with a long proud history of sheep farming, as well as its boutique vineyards. 
Only the best pieces of lamb are hand selected to carry the Cold Stream Pure Lamb mark of quality. Lamb products with this stamp meet our highest standards, ensuring beautifully tender and succulent lamb every time. We use a tender chill process to produce a consistently tender product that is the perfect compliment to any cuisine.

to lock in tenderness, flavour and succulent texture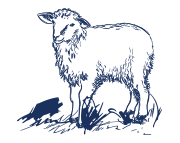 our lambs roam the lush countryside of the tararua foothills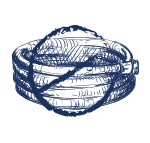 ensures a naturally longer shelf-life without wasting water
French Racks, Leg Roasts, Butterflied Lamb Legs, Backstraps and Tenderloins.
We also have full carcasses and joints available for wholesale on request.
Pure in name and pure in nature
Cold Stream Pure Lamb is founded on ethical farming practices that keep the environment and animal welfare front of mind. 
Free to roam on the beautiful foothills of the Tararua ranges, our lamb is 100% free range and free from anitbiotics or hormones.