Tastes like bacon should, succulent and smokey with a hint of salted caramel flavours and manuka
Simply delicious, our Pirongia Pure Bacon is a traditional cure with a true New Zealand flavour, often described as reminiscent of how bacon used to taste. This quality bacon won't shrink when cooked due the hot smoking process used to prepare the meat.
The thicker slices, full flavour and consistent lean texture make this bacon the preferred choice for chefs who value a high quality product with no added sugars. 

naturally sweet with hints of caramel and manuka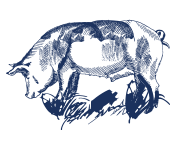 our pig farms are independently certified by pigcare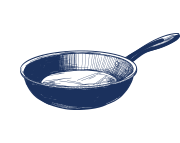 no added water so it won't shrink when you cook it
Pirongia Pure Bacon is proudly 100% New Zealand bacon
Streaky, Middle, Shoulder and Pieces.
Sausages, hocks and bones are also available to order.
" We can attest that it is the best bacon we have ever had! Now the whole house smells of gorgeous manuka smokiness!"
New Zealand pork at it's finest
We are passionate about seeing more local pork on New Zealand tables and we are doing our part by producing a high quality product.
All of our meat is supplied by pig farms in the North Island, and all suppliers are certified under PigCare and must meet the ethical farming standards that we outline under our Cabernet Foods pledge.