farmed by Andrew and Geraldine Managh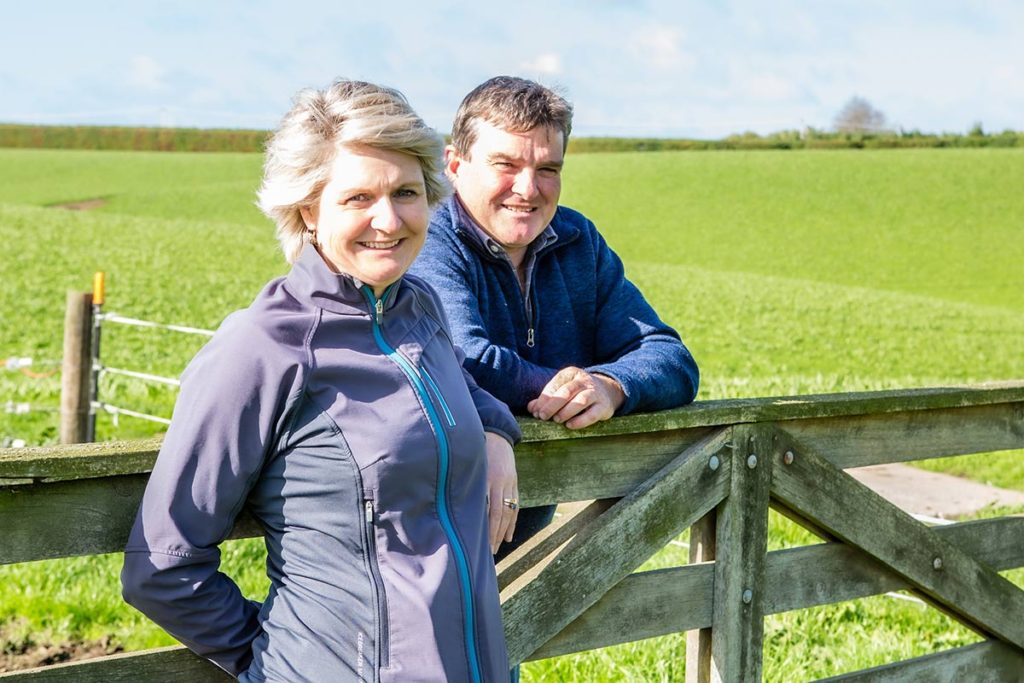 Ratanui Farm is located among the rolling hills near Halcombe in the Manawatu region. This farm is owned by Andrew and Geraldine Managh who specialise in pig breeding, as well as using their farm to finish lamb and cattle for local and export markets.
The Ratanui pig breeding unit is one of the largest in the North Island with around 800 large white Landrace crossbred sows. The state-of-the-art facilities ensure sows are housed in their natural social groups in pens under cover. Barley straw is used to provide a comfortable deep, dry bed for the sows and the pens have plenty of sunlight and fresh air.
Ensuring the wellbeing and health of the pigs includes providing an environment that supports their social nature. Sows are grouped based on their farrowing dates and remain in those groups until the piglets are weaned at three weeks of age and moved to the growing units. Ratanui Farm is a closed unit, meaning that all pigs on the property have been bred and reared there.
As with all pig farms, biosecurity is a huge concern and Ratanui Farm has a 48 hour stand-down period. This ensures anyone who has been in contact with pigs cannot enter until 48 hours has lapsed, therefore protecting the health of the pigs without the need of antibiotics.
"The unit has a high health status. It is a common misconception amongst the general public that farmed animals are treated with health products such as antibiotics. This is simply not the case – no antibiotics, steroids or hormones are used in the pig units. We keep our business safe by keeping it isolated."
The Managh's take every measure to ensure the wellbeing and health of their animals. This includes an annual audit by the NZ Pork Industry Board, having a full-time vet on staff and implementing a staff training programme through NZ Pork so that all staff have professional pig handling skills.
Environmental sustainability is a passion for Andrew and Geraldine who have dedicated years to reducing their footprint on the land.
"We've had a long-term programme of riparian planting around the ten hectares of fenced off stream and wetland on our property, and we've monitored the water quality at the lower end of the farm for twenty years. We're proud that there's been no degradation of water quality in that time" says Andrew.